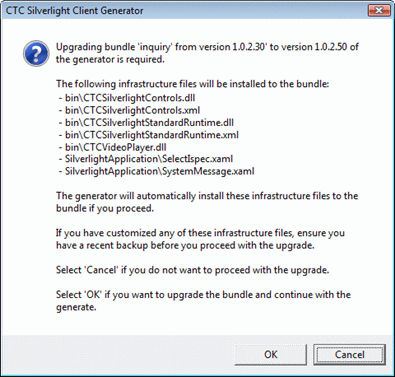 When upgrading to a new version of a generator, infrastructure files that have changed are automatically installed to the bundle.
When starting a generate of a bundle, the generator checks the version against the version of the bundle and if upgrade is required, a message box similar to the one shown here will appear.
The message includes a list of infrastructure files that have changed. These files will automatically be installed to the bundle output directory when selecting the OK button.
Note
: In case you have changed/customized any of these infrastructure files, ensure you have a recent backup of these files before you proceed. After installing the upgrade you may have to compare the customized files with CTC provided infrastructure files and reapply the changes.